We are proud to announce the high prices of Firefighter accessories are a thing of the past.
Firefighters Merchandise, has designed the solution … Fireflex!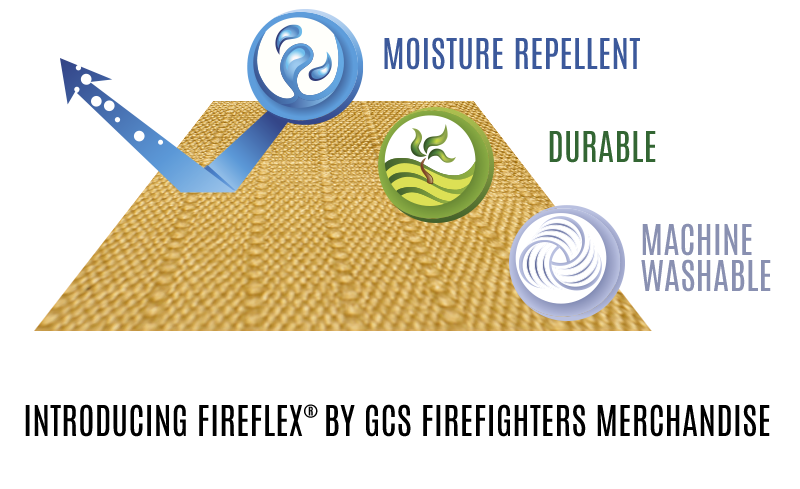 Finally, there is an answer…Fireflex®!
For years, Firefighters Merchandise (an extension of GCS) has had the ability to make just about any fabric accessory out of traditional firefighter PPE fabric. One of the difficulties in manufacturing these accessories has been the ability to keep the cost of the products affordable.
Engineered as a durable alternative to existing industrial flame-resistant fabrics for production of firefighter bags and accessories. Fireflex® has the authentic look and feel expected of fire service products. This proprietary fabric designed by GCS does not demand the high cost of traditional fire retardant material because it does not hold any inherent fire retardant qualities. Fireflex® was developed for the sole purpose of manufacturing fire firefighter bags and accessories that do not require fire retardant qualities. Such qualities require extra cost to produce and are not used. Fireflex® is moisture resistant, highly durable yet can be machine cleaned.
Over the coming months, Firefighters Merchandise will be phasing in an entire product line made from Fireflex®.